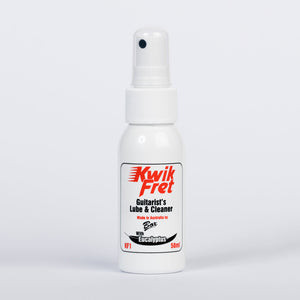 Play faster and cleaner with Kwik Fret, a blend of premium materials (you can smell the eucalyptus). Designed to aid fretboard speed and increase string life. For best results spray directly or apply to a clean cloth then lightly buff with a cloth.
Australian buyers must purchase this product via your local retail outlet.
International buyers please purchase from this online store.

Minimum 2 bottle purchase.